News
The U15 & U17 European Team Championships held in Malmö, Sweden, finished with a double win for the England teams. England dominated the group and early play-off stages, with both teams reaching their respective finals without dropping a single game.

The Masters Committee held their annual meeting in April 2018 and have decided to make some changes to the Guidelines, which will affect tournaments in the Season starting September 2018.

For the 5th year in a row, England & France contested both the men's & women's finals in the European Team Championships, with France successfully defending the men's title in Wroclaw, & England retaining the women's trophy for the 8th successive year.
Latest News
General News
The European Squash Federation, founded in 1973, has voted in its first female-majority board.
General News
Apr302018
Women's Ukraine and men's Sweden top European Team Championship Division 3 in Riga.
A record number of teams, 27, participated in the European Team Championship Division 3 in Riga from 25 April through 28 April, 2018.
General News
Apr272018
After 48 matches in the pool stages on days 1 and 2, both women's and men's teams from Sweden, Ukraine, and Norway proceeded to the knock-out stage of the Championship.
European Squash Federation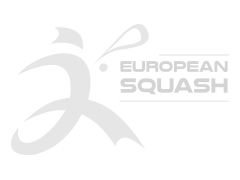 ESF - SPANISH SQUASH FEDERATION, MILLADOIRO - A CORUÑA
25/05/2018 to 27/05/2018
BU13, GU13, BU15, GU15, BU17, GU17,...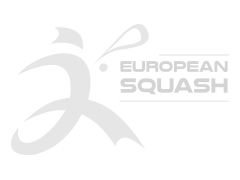 ESF - FRENCH SQUASH FEDERATION, Bordeaux
01/06/2018 to 03/06/2018
M35+, W35+, M40+, W40+, M45+, W45+,...